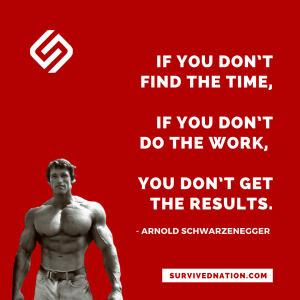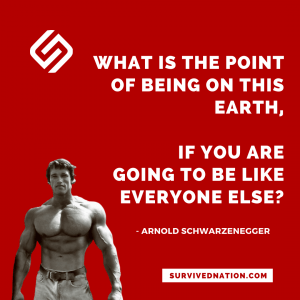 Bodybuilder, action hero, politician: Arnold Schwarzenegger lets you keep what you want! Here are some of the best Arnold Schwarzenegger quotes on motivation and success. His career is impressive – the crucial question is: How do you become so successful? Born in Austria, he has his own answers.
He started out as a bodybuilder, became famous as an actor, and as a governor of California, he made a career in politics: Arnold Schwarzenegger is the jack of all trades.
A speech by the native Austrian and American by choice has been circulating on the Internet for several years – and in it, Schwarzenegger explains nothing more and nothing less than the path to success.
My role model Muhammad Ali answered the question 'How many sit-ups do you do?': 'I don't count my sit-ups. I only start counting when the pain sets in. 'That makes you a champion. No pain no gain. Arnold Schwarzenegger always reminds everybody that it doesn't matter where we all come from, we're the ones who control our destinies and ultimately the master of knowing what we could achieve in our future.
One of the best advice Arnold gave is to never be afraid of failure! Just like it is with bodybuilding, failure is also a mandatory experience for being better in our own lives. If we never do things to reach our limits, how will we identify how strong we really are? "How will we ever grow by staying in our comfort zone? It is imperative to have a fearless mindset in order for you to grow and be better at what you do.
Recommended Readings: Bill Gates Advice For More Success
Arnold Schwarzenegger Quotes
A collection of Arnold Schwarzenegger quotes and tips. Which are no longer as secret, on the subject of success- and thus possibly one or the other reminder for athletes, hustlers, and all other entrepreneurs.