These Inspiring Quotes Collection Of  T. Harv Eker Is Chosen From Various Internet Sources.
ABOUT T. HARV EKER:
T. Harv Eker Is A Well-known Author & Businessman. The Writer Of Best-selling Book Secrets Of The Millionaire Mind. Also, He Is Famous For His Theories On Wealth And Money Game.
He talks about the idea of *BE WILLING TO BE UNCOMFORTABLE*. What he wants people to understand is — You have to be uncomfortable always, In order to grow. And I will quote him here he Says "If you keep doing what you've always done, you are going to keep getting what you've always got. You gotta switch it up".
But, The Problem Is That Most People Can't Switch It Up. And The Reason Behind Why They Can't Do It Is "Habits".
Doing something that you've never done before is challenging. However, when you develop new habits alignment with your goals — It becomes a lot easier. So if you want to change things up, You have to create new habits. Not much but at least try to change one main habit. Certainly, You'll realize that it is life-changing for you.
1#
#2
#3
#4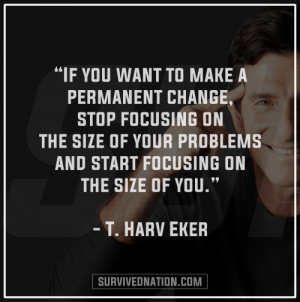 #5
#6
#7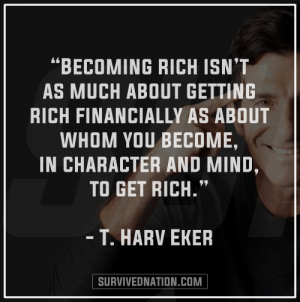 #8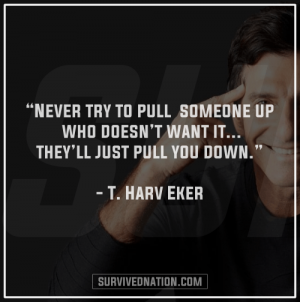 #9
#10
…
Recommended Readings: David Goggins Quotes On Mental Toughness
SUMMARY:
The major reason for sharing these inspiring quotes collection is — To help you create a lifestyle you want for yourself. Idea is to give you something you can learn from. The book Secrets of the Millionaire Mind is a great book to put yourself inside the heads of the most successful peoples. It's highly recommended for those who don't have a Mentor to talk about wealth, money games, and personal development.