READING LEADERSHIP BOOKS WILL ALLOW YOU TO IMPROVE YOUR PRODUCTIVITY & HELP YOU TO SHAPE YOUR SKILL SET.
Here I have collected a list of well-recommended leadership books you should read in 2020. Whether you're a leader or a wanted-to-be a leader, these books will surely help you in developing your leadership skills.
DATA SCIENCE FOR EXECUTIVES
Nir Kaldero was excited to announce his new book originally published On 13/10/18. There's a reason why data science is the fastest-growing sector in America's job market. Every enterprise needs data science, Yet a couple of pioneers really understand it. * Data Science for Executives * By Nir Kaldero, He writes how Organizations can actually implement data science and AI Tech. the book explains, Why data science is going to be essential to almost every type of business with practical strategies.
Nir Kaldero head of data science at Galvanize.
– 
"Get smart about your business choices". – "Growth IQ"  Tiffani Bova is helping readers to boost their IQ in building their company's future. Tiffani Bova, advice leaders to resist the urge to imitate competitor's growth methods and instead chart their own. Tiffani Bova clarifies, How all effective Growth methods can be separated into paths. He is a former Gartner VP and current Innovation leader at Salesforce.
This book will definitely change the way you think about what you need to do to be successful and free you to do more of what is a unique expression of yourself. The founder of Unthinkable Media and HubSpot's Jay Acunzo, Helping readers to make a better choice for their circumstances. Acunzo shares 6 essential questions — that readers can ask regardless of the task at hand to discover their way ahead.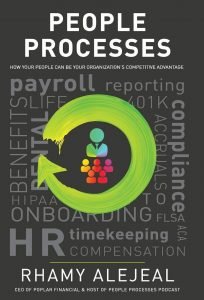 The CEO of Poplar Financial Rhamy Alejeal's "People Processes" mentions a perennial issue with HR groups, The prioritization of procedures over employes to reduce turnover & enhance performance, Rhamy Alejeal advises company owners to automate their HR operations as much as they can. He writes a (How-To-Manual) which will probably help administrators to improve rote functioning like payroll, reporting, onboarding, detailing, & compliance with the help of technology. The ideas outlined in his book will enable businesses to grow into healthy companies with dedicated and productive employees — committed to the enhancement of their workplace.
The CEO of 1-800-GOT-JUNK (Brian Scudamore) wanted to share his assurance that determination is the most important asset for a leader. After building a multimillion-dollar company in the unglamorous junk removal industry, He writes about his experiences that he has faced with toxic employees, financial swings & business decisions. "WTF!?" teaches lessons in developing gratitude, and standing back up after taking a business beating.
BOTTOM-LINE:
Hope you will enjoy reading these books to boost your productivity & shape your skillset. I know there are plenty of more books that I did not mention, but I have only read these five books on leadership so far. I am looking forward to reading more on Leadership & Productivity and also recommend that YOU SHOULD TOO.